This post may contain affiliate links. This means we may earn money or products from the companies mentioned in this post.
31 fall activities to do with your kids.
They will help you get over the summer blues while getting out into nature a few more times before winter rolls around. So parents can enjoy the crisp, cooler air with their kids this fall with some fun end-of-summer/beginning of fall activities. These are activities that our family loves to do in the late summer thru fall months.
1. Make simple apple cider syrup-
Have you tried making your own syrup? to enjoy just in time for fall's favorite flavors like cinnamon and pumpkin! All you need is 5-6 apples (preferably of different varieties), a few cups of water, 1/4 cup sugar or honey, 1 Tbsp. Vanilla extract and one cinnamon stick—and then let it simmer on the stove until it reaches your desired consistency. You'll love this homemade fall treat to serve alongside pancakes, waffles, or ice cream (or even over cereal).
2. Go Kayaking-
Go Kayaking down a lazy river with family and friends. Paddling down a river is one of the most relaxing fall activities. The water might be chilly to hang out in, but a kayak can create just enough distance between you and the water. Head to your local pond or river. You might enjoy the sights from an angle that you don't get to see very often during other seasons of the year—underneath you!
3. Create a simple fall art-
Use fall color paints, paintbrush, piece of construction paper, Q-tips. Paint the trunk of the tree and branches. Then us the Q-tip to paint the leaves using varying colors.
4. Decorate for fall together as a family-
Hit fall garage sales or consignment shops for gently used fall decorations that will add beauty to your home and create lasting memories with your kids.
5. Fall Camping Trip-
The fall is one of the best times to go. It tends to be less crowded. The crisp air makes a warm campfire extra special and sometimes necessary. And usually fewer bugs than in the summer months. If you don't have all the camping gear or camper, go on a pretend camping trip. Grab flashlights, sleep in sleeping bags, and sleep under homemade tents in the living room. The kids will never forget this lasting memory with you.
6. Play Flashlight Tag-
One person is it, and the others hide. Instead of running to find each other, the person uses flashlights to find the others until everyone is found. However, the 1st person found is "it" the next time.
7. Make a game called Pin the Stem on the Pumpkin-
Draw a pumpkin, and on a separate piece of paper, draw the stem for each person. Cut them all out. Add some tape to the stem. Tape the pumpkin to a blank wall and play the traditional "pin the tail on the donkey" game. Blindfold the 1st person to pin and spin them around. Have them pin or tape the stem on the pumpkin. The closest to the top and middle of the pumpkin wins.
8. Go to the local Pumpkin Patch-
Go to the local pumpkin patch to pick your own pumpkin. Our local patch has a team of horses that takes you out to the patch. They also have bounce houses and other fall activities, all for free! Once you get home, you can paint or carve out your pumpkin. We love using the carving kits you can get at Target or Walmart to carve your pumpkin with ease.

9. Build a Fire in the Fire Pit
Nothing is better than a fire in the fall season. Bring marshmallows or hot dogs for a tasty snack.
10. Create a scarecrow or two together-
Make your own "scarecrow." I know I have fond memories of doing this with my mom out of my dad's old clothes, a bale of hay, and a pumpkin for the head.
11. Gather a large Leaf Pile-
Kids can help you rake up all the leaves in your yard! Collect them into a big pile, then jump in it with them! Some of my favorite pictures have been taken in the leaf pile with my kids.
12. Fly a Kite-
Flying a kite doesn't have to be a spring activity. Plus, kites are fun for all ages; make one at home with your child and head outside to fly it on a nice windy day during fall time. Kids can draw on their kite with crayons or markers while you put it together.
13. Make Fall-themed Healthy snacks-
"Spiders on a log," make fun but a healthier snack for you and the kids. Celery sticks, with peanut butter, spread across the stick and top it with raisins for the spiders. Make eyes with frosting gel that you'll find in the baking aisle of any grocery store.
14. Apple Orchard Trip with kids-
Take a trip to the apple orchard with the kids and pick some fresh apples to eat as you head home.
15. Bake some delicious muffins together!
Even these from a box are super delicious and a favorite of our family.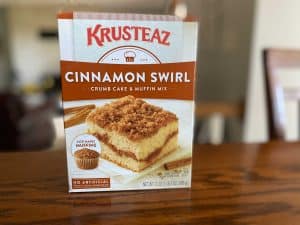 16. Have a storytelling session-
Storytelling fosters your kids' imagination. Why not take some time together making up stories. As a family, we'll each take turns adding a sentence to the story. You never know what direction the story will go because the author is constantly changing. It often doesn't make sense, but it's fun to create old-fashioned storytelling with your kids.
17. Have you ever roasted apples-
It's so easy, but they taste so good!! You can slice them into thin slices and roast them in an oven, or if you crock a crockpot, that will work too. If you bake them in the oven, you'll want to drizzle some honey on them towards the end and maybe add a pinch of cinnamon.
18. Start a Fall Collection from nature-
Collect leaves, sticks, and acorns and create a fun art project with all the nature items. The kids can help you press the leaves between pages at the back of books, so they keep better throughout the winter months. Another fun fall activity to do with kids.
19. Complete a Scavenger Hunt-
Have some fun by completing a scavenger hunt around the neighborhood or while on an outing. The first one to find all the items wins! Sign up for a free printable below!
20. Make apple crisp-
Here's a great recipe from our family:
4 Cup tart apples
1 cup sugar
3 T Flour
1 tsp Cinnamon
————————-
1 cup brown Sugar
1 cup Quick Oats
1 cup flour
2/3 cup margarine
Mix apples, white sugar & flour. Place in 6 x 10 baking dish. Stir together cinnamon, brown sugar, oats, flour. Then cut into margarine. Sprinkle mixture over apples and bake 350 degrees for 40 minutes.
21. Broom Races-
Try a "broom" race together! Get a bunch of brooms or mops from around your house and let them decorate them however they'd like with streamers, construction paper, or others art supplies, and attach them with scotch tape. Then go outside and have a relay race with the kids.
22. Mini Pumpkin Hunt-
Is number 21 out of 31 fall activities to do with your kids- Hide mini pumpkins all over your yard, and they have to find them and bring them back to you. A fun new spin on an ageless classic Easter egg hunt. Maybe not as exciting as plastic easter filled with candy but I'm sure you can make it a fun activity with your kids.
23. Go for a drive while checking out the fall foliage-
Take snacks and pull off whenever you see something that sparks your interest. We love to hit the state parks this time of year because they're free, and the scenery is gorgeous. The kids will love to get out and explore the trails or streams while visiting the parks.
24. Fingerpaint pumpkins-
Have everyone paint a picture of a pumpkin with their fingers and finger paint.
25. Go for a hike in the woods-
Do you love the sound of crunchy fall leaves under your feet? I know I do. You might see a critter or two on your walk.
26. Check out Halloween decorations-
Go for a ride in your neighborhood to check out the fun Halloween decorations. Rate your favorite Halloween decorations in the community.
27. Corn Maze-
Get lost in the corn maze. Corn mazes are all the rage this time of year—and they're not just for kids! The beautiful fall colors and dreamy paths through tall stalks of corn are fun to get lost on with everyone in the family. Plus, many times, the kids are the ones who help you get out of the maze of fun.
28. Go on an old-fashion hayrack ride-
Nothing says fall more than going on a hayrack ride. There's nothing like plopping down on some freshly cut straw bale while the crisp air hits your face. It's bound to create lasting memories with your kids.
29. Plant fall flowers-
Get their hands dirty by planting fall flowers together! Here are some of my favorite fall flowers: Mums and Black-Eyed Susans.
30. Create a fall scrapbook-
Creating a fall scrapbook for your kids to look back on in years to come. Before the kids get too old to enjoy it or forget what fall is all about, take photos of them playing in leaf piles or making their very first trip to an apple orchard and compile them into a keepsake scrapbook they'll love thumbing through as they grow older.
31. Watch a "scary" movie together or a Halloween theme family movie-
Our family favorites are any Scooby-Doo animated movies, It's the Great Pumpkin, Charlie Brown, and Hotel Transylvania movies. The Scooby-Doo movies tend to be a little cheesy but fun with the little ones during this time of year.
There you have it, 31 Fall activities to do with your kids. Now go and have some fun! I hope you can put a few of these fun family fall activities ideas to use!
How do you keep yourself and your kids busy in the months leading up to Halloween? Feel free to share any other Fall activities or super-fun crafts that you've enjoyed doing with your kids in the comments section below! Or let me know if there's anything new on Pinterest that I should check out or 'like'… and don't forget to pin this for later too:) Thanks! ) If you forgot to sign up above for the Free Scavenger Hunt Printable you can do it below!